Dakota Gold is committed to contributing to the resilience of the Homestake District.
We aim to ensure a positive legacy for the State of South Dakota and for local stakeholders. And building strong relationships with local communities is one of our four core sustainability pillars. We contribute to social and environmental programs that support community aspirations and to organizations and initiatives that help advance economic development and resource industry work readiness.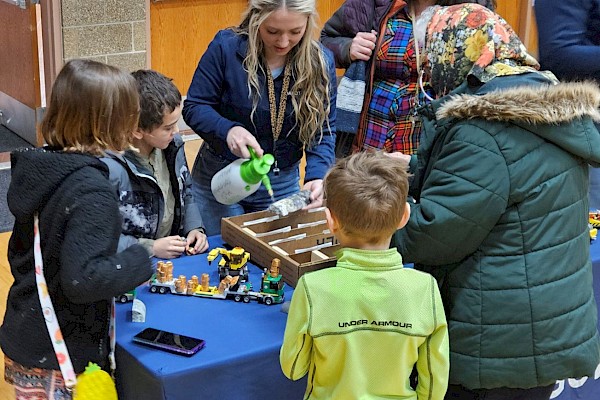 April 2023 - 19th Annual LEGO Contest & STEAM Fair
Dakota Gold Corp. was proud to sponsor the 19th Annual LEGO Contest & STEAM Fair (science, technology, engineering, art, and math) hosted by the Lead Deadwood Arts Center. The event was a huge success with 73 entries coming in from a range of ages between Pre-k children to adults! Sky Dragoo emceed, while our Dakota Gold team members showed core samples and our mining LEGO set. All of the participants did an amazing job!